Form Draft Fixture Note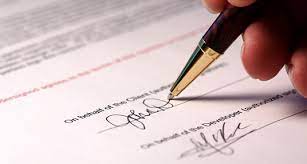 Bac Long Shipping And Trading Co.,ltd is bulk vessels carrier, container vessels carrier on internation line, hotline: +84 914096 355 email: [email protected]

FIXTURE NOTE
NO DATE 20
CHARTERER :
ADD:
SHIPOWNER:
ADDRESS:
VESSEL'S PARTICULARS:
MV....
FLAG...., BLT..., SINGLE DECKER
DWT .... DRAFT....GRT/NRT..... LOA/BM/DEPTH..... G/B.... GEARED...... ADA WOG
VESSEL ITINERARY:
OWNER WARRANTS THAT DURING THE TRANSACTION AND FIXTURE NOTE, THE VESSEL IS FREE FROM LIEN AND/OR ENCUMBRENCE ETC, HAVE FULL FINANCE, LEGAL VALID VESSELOPERATION AND TRADING CERTIFICATES TO PERFORM THIS VOYAGE.

QTTY/CGO: MIN/MAX

MTS

RICE IN 25/50 KG BAGS.
OWNER CONFIRM LOAD FULL XXXXX M
TS
, IF SHORT OUT CARGO OWNER WILL RESPONSIBLE FOR ALL RAISING COST.
LOAD PORT: 1SA/SB SP :XXXXX

DISCHG PORT: 1 SA/SB SP XXXXX

CHTRS CFM CARGO HAVE FULLY EXPORT / IMPORT LICENCE. CHTRS IS RESPONSIBLE FOR ALL CHARGES AND DUTIES IF CARGO HAVE NO LICENSE

LAYCAN: XXXXX

LOAD / DISCHG RATE: XXXX

MTS PWWD SHINC / XXXXX MTS PWWD SHEXUU

NOR TO BE TENDER: AT LOADING/DISCHARGING PORT, NOR TO BE TENDERED BY MASTER THROUGH AGENTS BY FAX/CABLE/TELEX/EMAIL ANY TIME DAY OR NIGHT SUNDAY HOLIDAYS INCLUDED, AND ACCEPTED AFTER VESSEL ARRIVES AT THE ANCHORAGE AREA AND IS IN ALL ASPECTS READY TO LOAD THE INTENDED CARGO. SHOULD FREE PRATIQUE NOT BE GRANTED FOR REASONS RELATED TO VESSEL, CREW, INVALID CERTIFICATES THEN TIME SHALL NOT COUNT FROM REJECTION OF THE AUTHORITIES UNTIL FREE PRATIQUE IS GRANTED AND VESSEL IS IN ALL RESPECTS READY TO LOAD CARGO.

FREIGHT: XXXX VND/MT FIOST BSS 1/1

100PCT FREIGHT BY VIETNAMESE DONG PAYABLE TO OWNERS BANK A/C W/I 3 BANK DAYS AFTER COMPLETION OF LOADING, AFTER SIGNING/RELEASING BS/L MARKED "FREIGHT PAYABLE AS PER C/P" AND "CLEAN ON BOARD" WITH WORDING IN BS/L, AND RECEIPT OF FRT INVOICE OVER TELEX/FAX/EMAIL AND SIGNING THE C/P BUT ALWAYS BEFORE BREAKING BULK. 'FREIGHT PREPAID' BS/L TO BE RELEASED RIGHT AFTER RECEIPT OF BANK SLIP FROM CHARTERERS.

ALL TAXES/DUES ON CARGO TO BE FOR CHARTERERS' ACCOUNT.

ALL TAXES/DUES ON VSL/FLG/FRT TO BE FOR OWNERS ACCT AT BOTH ENDS.

CHRTRS'S AGENT AT BOTH ENDS WITH REASONABLE PDA APRROVED BY OWNERS.
CHRTRS'SAGENTAT LOADING PORT BY :XXXXX
CHRTRS'S AGENT AT DISCHARGING PORT BY: XXXXX
DUNNAGE TO BE FOR OWNER ACCT.

LAYTIME TO BE COMMENCED AT 13.00LT IF NOR TENDERED AND ACCEPTED BEFORE AND INCLUDE 12.00LT, AND TO BE COMMENCE AT 08.00LTD NEXT DAY IF NOR TENDERED AND ACCEPTED AFTER 12.00LT. IN CASE LOADING/DISCHARGING COMMENCE EARLIER, ACTUAL TIME USED TO BE COUNTED. LAYTIME STOP TO COUNT UPON COMPLETE LOADING/DISCHARGING. LAYTIME ALLOWED FOR LOADING SHALL BE CALCULATED BASE ON BILL OF LADING QUANTITY. LAYTIME REVERSIBLE AT BOTH ENDS
OWNERS TO ALLOW 48 HOURS FREE TIME INCLUDING BAD WEATHER AT DISPORT AFTER VESSEL ARRIVAL AT THE PILOT STATION / CUSTOMARY PORT ANCHORAGE AREA IN CASE OF CONGESTION OR CUSTOMS CLEARANCE, UNLESS SOONER COMMENCED IN WHICH ACTUAL TIME USED TO COUNT.
FUMIGATION TIME AND CHECKING AFTER COMPLETED FUMIGATION ARE NOT COUNTED AND CONSIDERED AS FREE TIME.
IF LOADING IS SUSPENDED DUE TO BALLASTING/DEBALLASTING OPERATION OR FOR ANY OTHER REASON RELATED TO VESSEL, SUCH TIME NOT TO COUNT AS LAYTIME. INTERMEDIATE DRAFT SURVEY ORDERED BY THE MASTER NOT TO COUNT AS LAYTIME.

THE TIME LOST IN WAITING FOR ANCHORAGE/BERTH TO COUNT AS LAYTIME BUT ACTUAL TIME USED IN SHIFTING FROM WAITING AREA TO LOADING ANCHORAGE NOT TO COUNT AS LAYTIME. IF VESSEL ORDERED BY PORT AUTHORITIES TO LEAVE DUE TO BAD WEATHER AND ANY OTHER REASON, SHIFTING FEE IS FOR OWNER'S ACCOUNT AND THAT TIME LOST NOT TO COUNT AS LAYTIME. SHIFTING FEE IS FOR CHRT'S ACCOUNT AND THAT TIME LOST TO COUNT AS LAYTIME IF VESSEL ORDERED BY PORT AUTHORITIES TO LEAVE DUE TO CHRT'S FAILS/ CGO OPERATION (CGO DISPUTED INTERNAL BY CHRT/SHIPPER/RECEIVER, LACK OF TRUCKS, DISHG RATE SO SLOWLY…)

OWNER GUARANTEES THE VESSEL READY FOR LOADING AT LOADINGPORT WITHOUT ANY CHANGE OR DELAY OR CANCEL. IN CASE THE OWNER DELAYS LAYCAN, THE OWNER MUST INFORM BEFORE LAYCAN 07 DAYS. THE CHARTERER HAS RIGHT TO ACCEPT OR REFUSE TO EXTEND THE LAYCAN WITHIN 24 WORKING HOURS AFTER RECEIVED NOTICE FROM OWNER.

BEFORE LDG, VSL'S HOLD TB PROPERLY CLEANED, DRIED, FREE OF SMELL AND IN A FIT AND GOOD STATE TO LOAD CHRS CGO. OWNER CONFIRMS THAT PERFORMING VSL HAVE VALID CLASS/H&M INSURANCE AND P&I COVERED, FINANCE AND ALL VSL'S CERTIFICATES ARE VALID DURING THE FIXTURE NOTE AND THIS VOYAGE.

OWNER COMPLY PORT RESTRICTIONS FOR BERTHING DRAFT.LIGHTERAGE/LIGHTENING CAUSED BY BERTHING DRAFT CONFIRMED BY OWNER, IF ANY, TO BE FOR OWNER'S A/C BENDS.INCASE OWNER COMPLY PORT RESTRICTATIONS FOR BERTHING DRAFT, LIGHTERAGE/ LIGHT AS CHRTR/ SHIPPER REQUEST, IF ANY, TO BE FOR CHRTR'S ACCOUNT AT BENDS.
OWNER CONFIRM VESSEL HAS

4DERRICKS

FOR LOADING/DISCHARGING 4

GANGS

WITH CAPACITY

15 MTS PER LIFTING

.
OWNER PROVIDES A SELF-LOADING VESSEL WITH OWN CRANES AND NECESSARY LIGHTS FOR ANY WORK FREE OF CHARGE TO THE CHRTRS AND ALSO FOR NIGHT WORK, AND SUNDAYS AND HOLIDAYS WHEN REQUIRED. GRABS TO BE PROVIDED BY SHIPPER AT HIS COST AND SHIPPER SHALL BE ALLOWED TO USE VESSEL'S CRANE FREE OF CHARGE. CRANES TO BE USED FOR BOTH LOADING AND DISCHARGING.
IF VESSEL'S CRANES BREAK DOWN OR WEAK, OWNER WILL TRY BEST TO REPAIR OR ARRANGE FLOATING/SHORE CRANES, ALL AT OWNER ACCOUNT AT BOTH ENDS.
AND TIME LOST DUE TO WAITING FOR REPARING OR FLOATING OR SHORE CRANES NOT TO COUNT AS LAYTIME. IF CARGO IS DAMAGED DUE TO DAMAGED CRANE IF NOT OVER CAPACITY OF THE LIFT, FEE WILL BE FOR OWNER'S ACCOUNT.
23. DEMURRAGE TO BE PAID AT THE RATE OF USD 3,500 PER DAY OR PRO-RATA FOR ALL TIME LOST AND DESPATCH MONEYTO BE PAID AT USD 1,750 PER DAY OR PRO-RATA FOR ALL LAYTIME SAVED. ONCE ON DEMURRAGE ALWAYS ON DEMURRAGE NOT APPLIED.
24. LAYTIME TO BE SETTLED WITHIN FIFTEEN (15) DAYS AFTER COMPLETION OF DISCHARGING WITH FULL DOCUMENTS, AND SHALL ALWAYS BE AFTER HAVING MUTUALLY AGREED BASED LAYTIME CALCULATIONS (NOTICE OF READINESS/STATEMENT OF FACTS).
25. OWRS/MASTER GIVE CHTRS/SHIPPERS/CONEE 7/5/3/2/1 DAY (S) NOTICE OF VESSEL ETA LOAD/DISCH PORT FOR CHTRS ARRANGE CGO AND CGO'S DOCS.
DOCKSIDE/SHIPSIDE TALLYING TO BE FOR CHTRS/OWRS ACCT.

SHORTAGE IF ANY AT DISPORT FOR RESPONSIBLE AND OWNERS ACCOUNT.

DEADFREIGHT: CHTRS/SHIPPER MUST BE PAID DEADFREIGHT TO OWNER IF FAIL TO SHIP/ SHORTSHIP CARGO TO THE AGREED QUANTITY.

THE MASTER AUTHORIZES THE LOADPORT AGENT TO SIGN/RELEASE BILL OF LADING ON HIS BEHALF TO CHARTERER/RECEIVER. THE CONTENT OF THE BILL OF LADING IS ALWAYS IN CONFORMITY WITH MATE'S RECEIPT. GENCON BILL OF LADING FORMS TO BE USED.

ABR IF ANY AT VIETNAM AND VIETNAM MARITIMES LAWTO BE APPLIED.

OTHER AS PER GENCON C/P 94 REVISED.

COM:

OWNERS/MASTER TB RELEASED CGOS TO CGO CHARTERER/RECEIVER AGAINST OB/L OR SURRENDERED B/L. BUT IF NOT PRESENT IT BEFORE VSL ARRVNG D. PORT, ALL CGOS TO BE RELEASE CGOS TO CGO CHARTERER/RECEIVER AGAINST

BY BANK GUARANTEE OR CHARTERER/ RECEIVER'S L.O.I. IN OWNERS P&I WORDINGS.
ACTS OF GOD, GOVERNMENT INTERVENTION AN UNNATURAL SITUATION WILL NOT BE COUNTED IN LAYTIME.
OAP TO BE FOR OWNER'S ACCOUNT AND OAP CHARGES TO BE DEDUCTED FROM OCEAN FREIGHT.
THIS F/N COMES INTO EFFECT UPON DULY SIGNED BY THE APPOINTED REPRESENTATIVES OF BOTH PARTIES. EACH PARTY KEEPS ONE EFFECTED VIA FAX OR SCANEMAIL.
THE SHIP OWNER THE CHARTERER